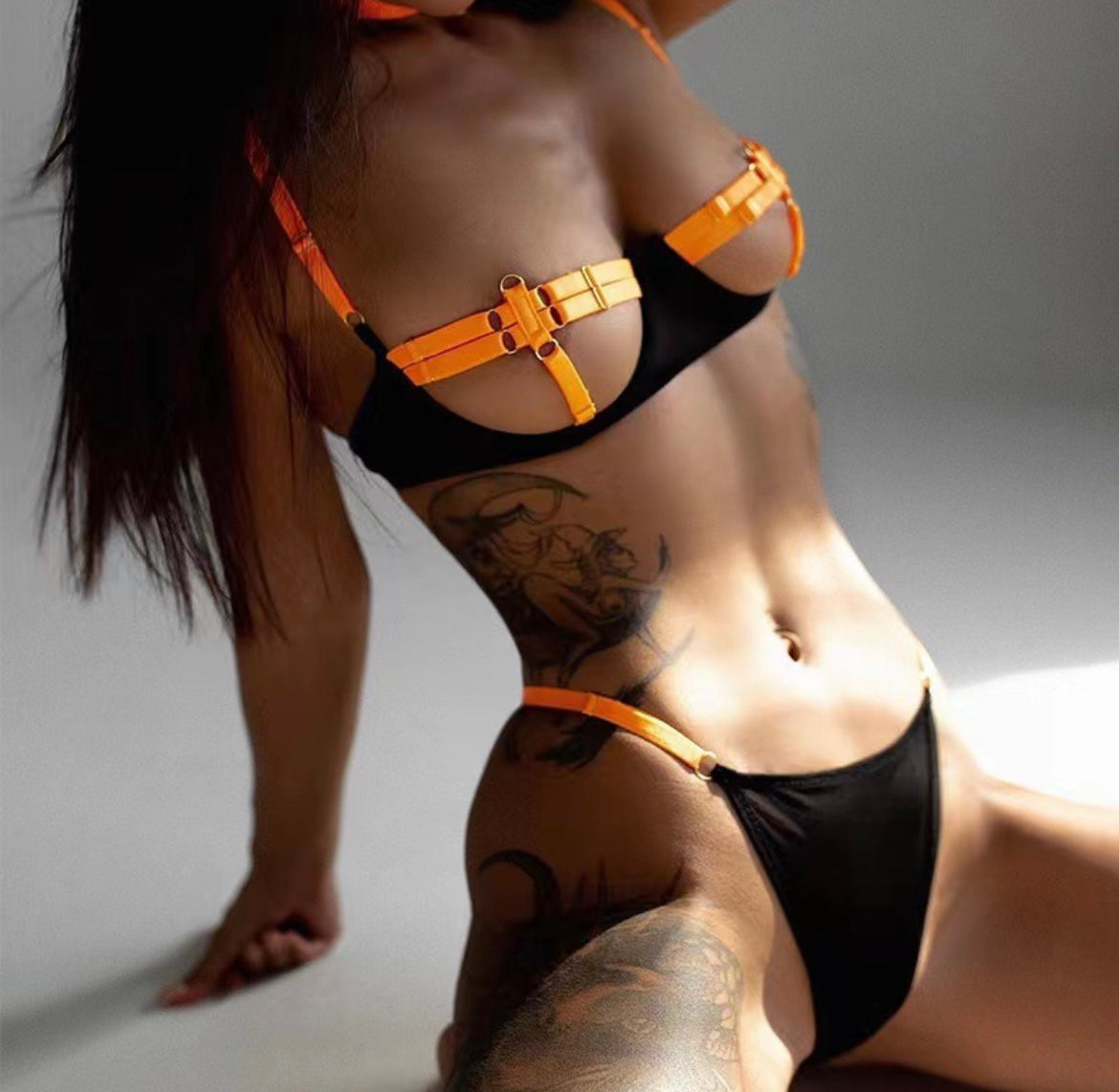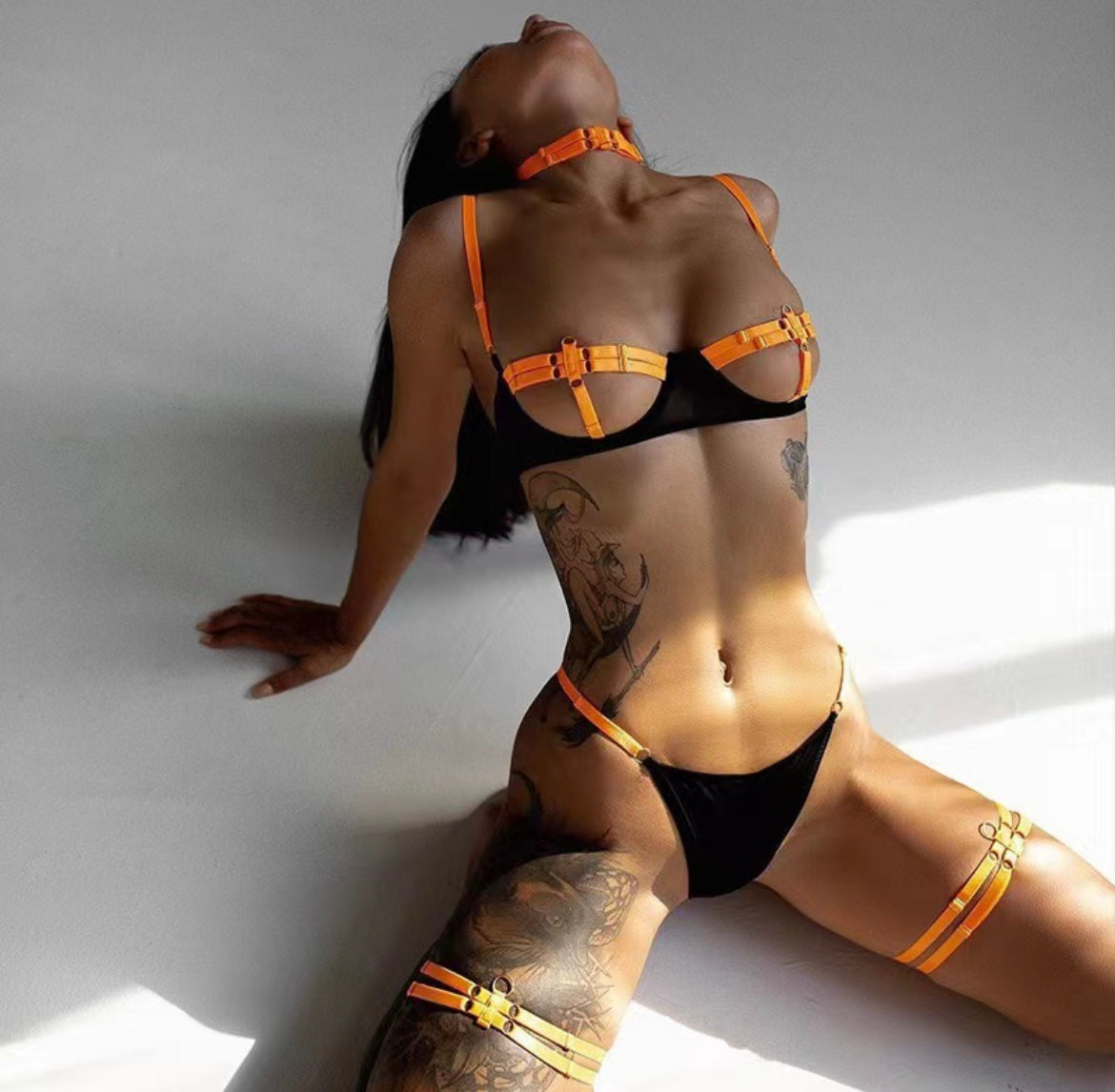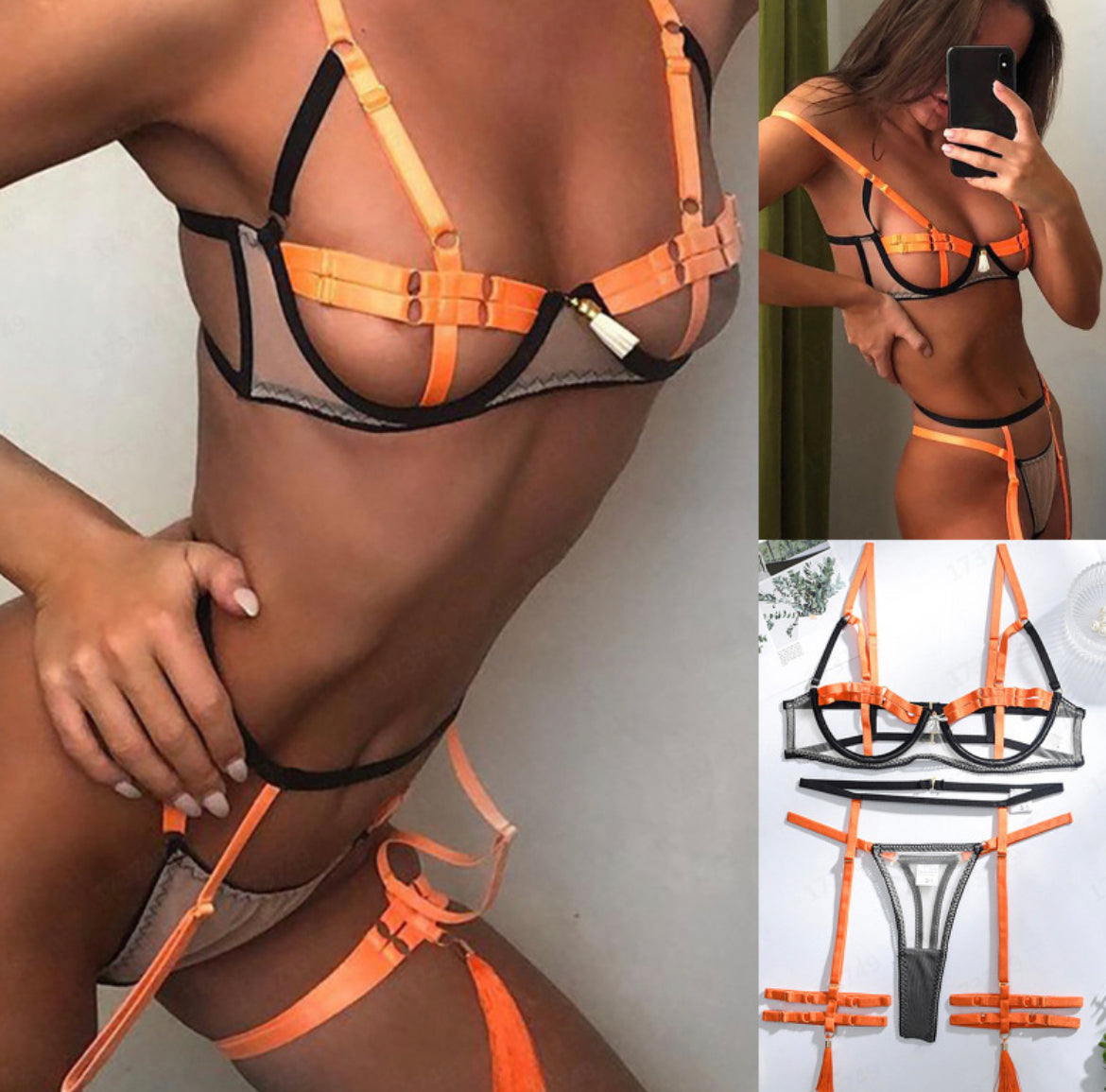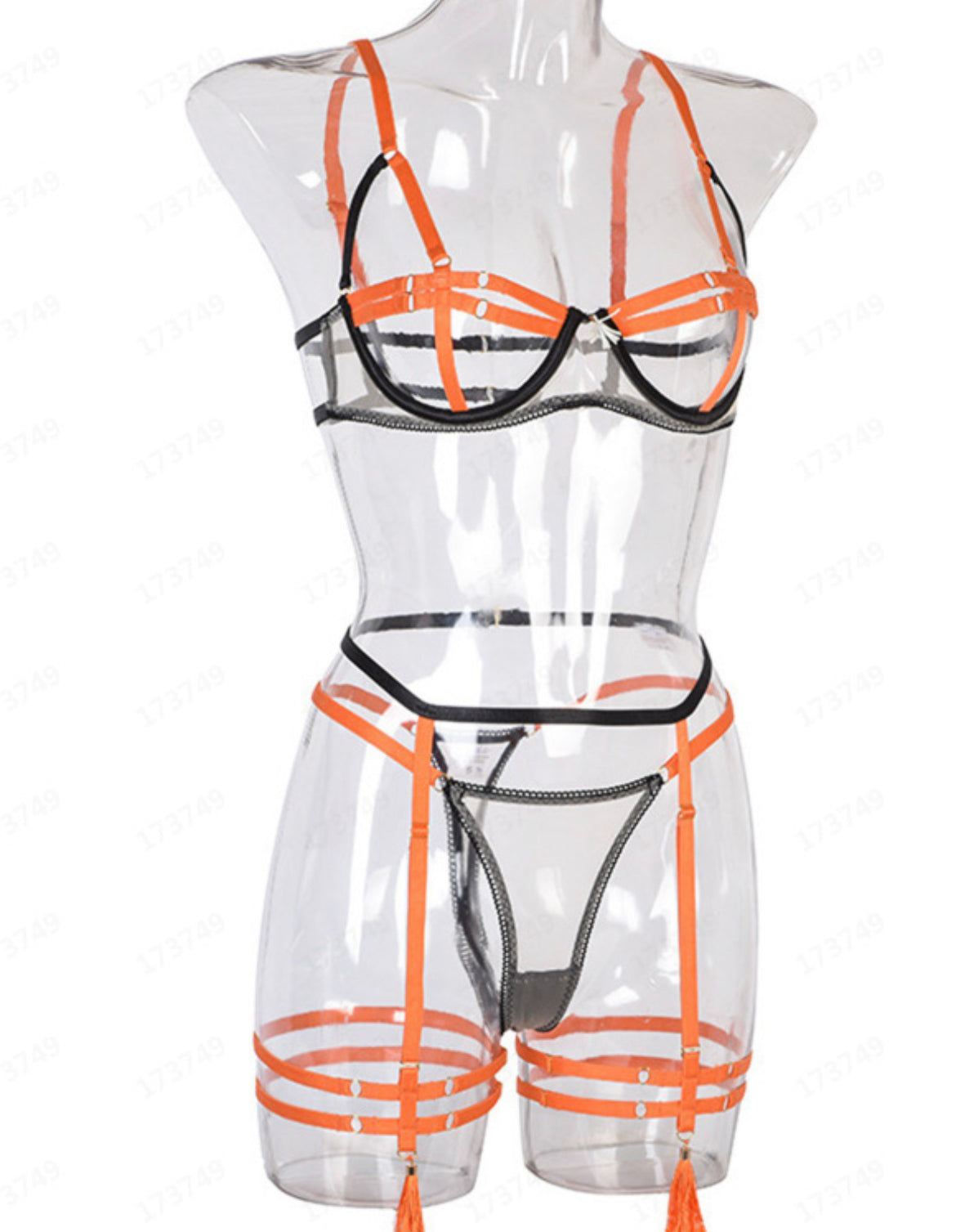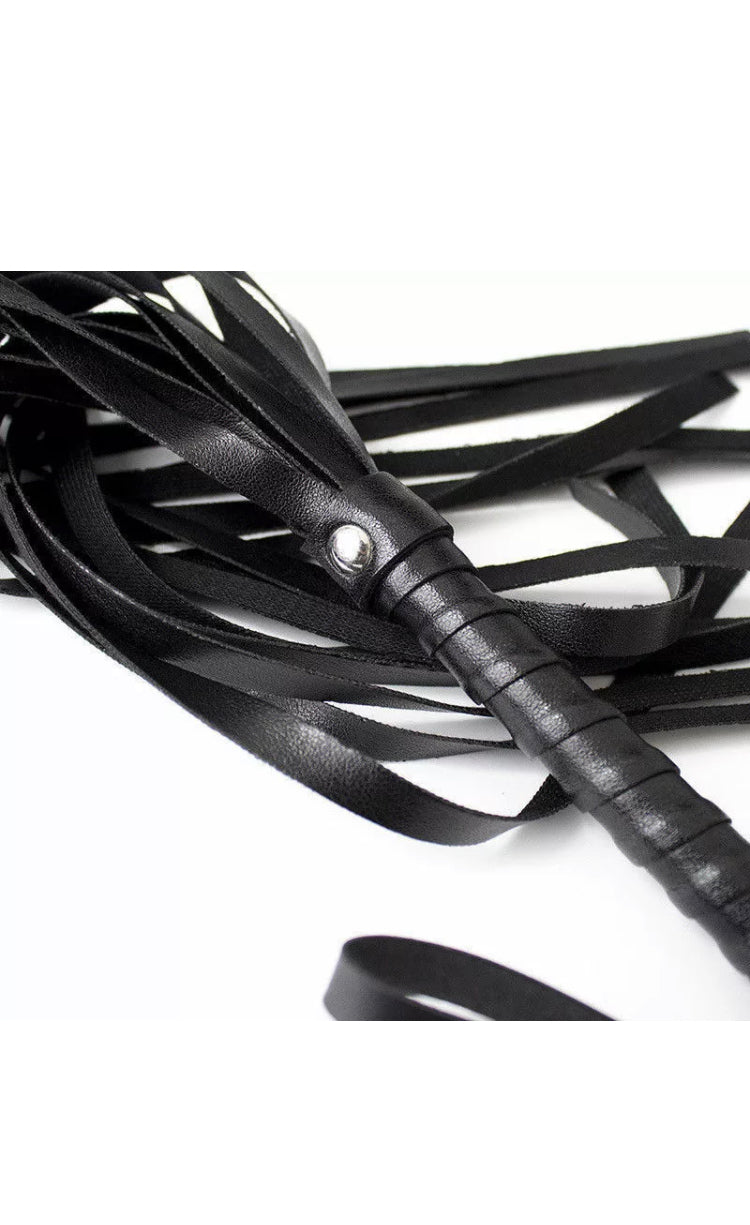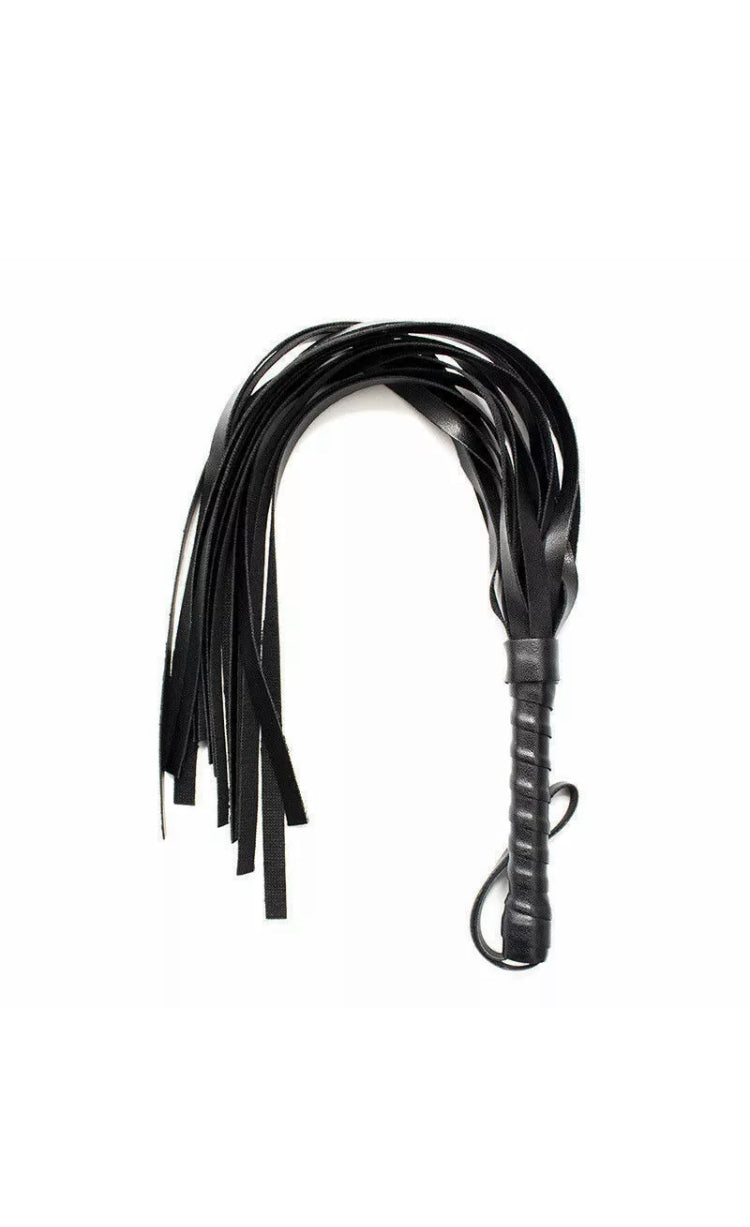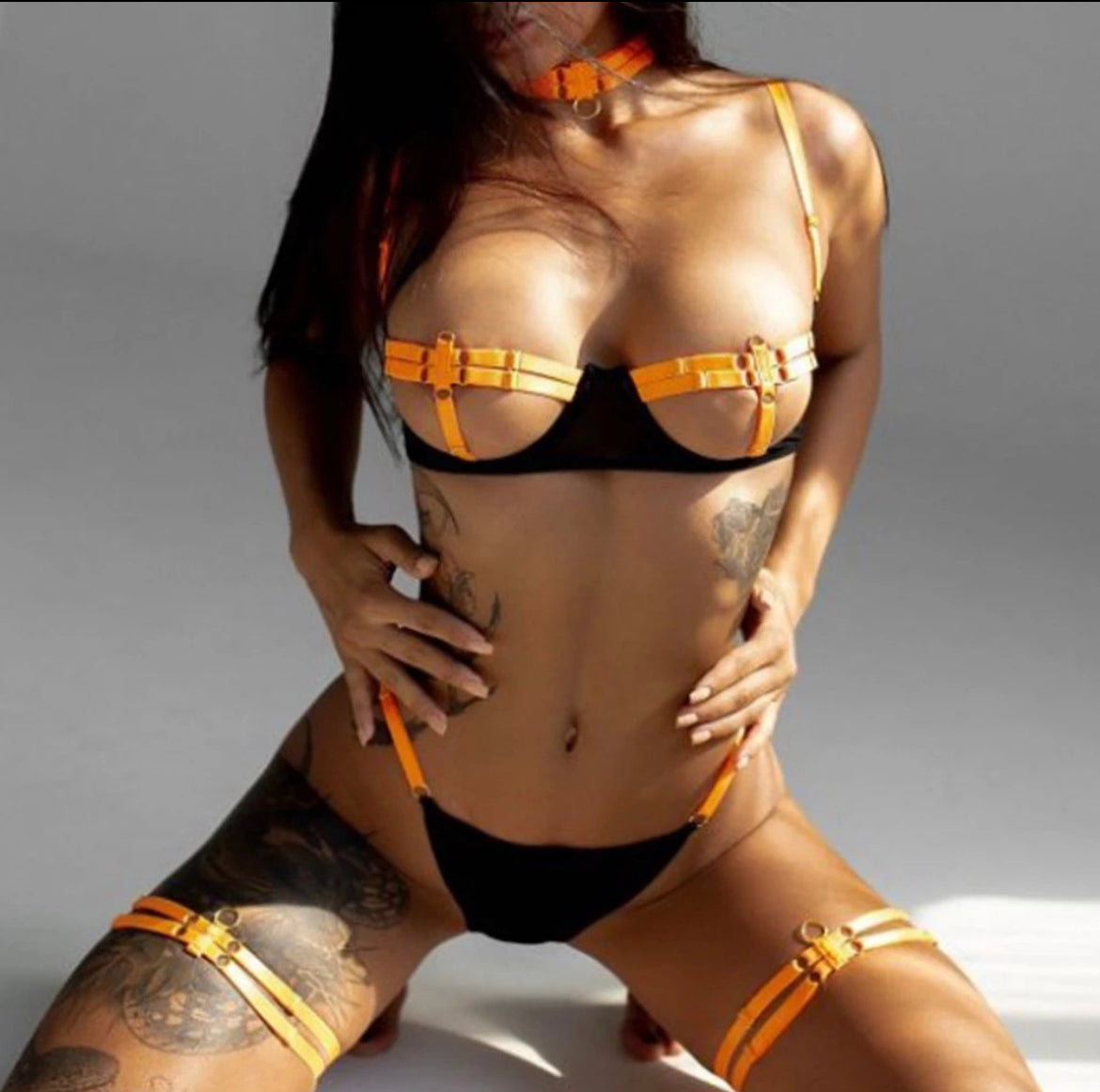 Sheer hardness Thong Garter Set with Leg Strap and leather whip
This matching bright orange and black lingerie bra set includes an underwire bra, thong panty with adjustable straps, & a garter belt with removable leg straps .
Max of spandex & Mesh make this one of kind. A sex toy whip come as bonus.
Sheer hardness Thong Garter Set with Leg Strap and leather whip